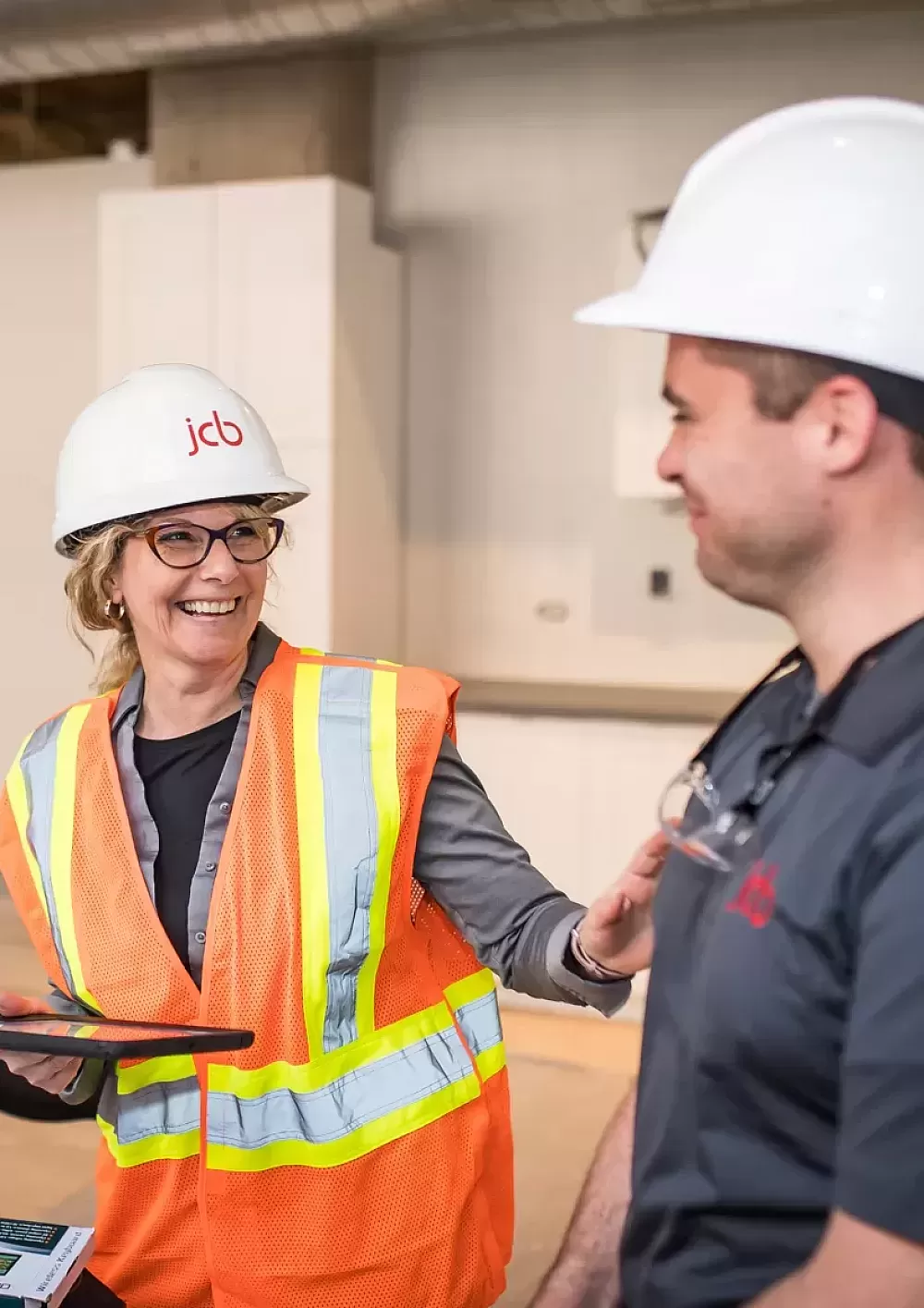 Adapting to your needs
Our team is ready to carry out all your construction projects, regardless of location or size. JCB is recognized for having the management and execution capabilities of large construction firms, while maintaining an understanding, flexible, and mobile administrative structure that enables us to carry out high-value, highly complex mandates, without cumbersome bureaucracy and without losing sight of what's important: you.
What is a flexible structure?
The implementation of a flexible organizational structure is characterized by greater mobility of human resources, greater flexibility of processes and systems, and greater freedom of action for company members. Our firm is structured to react quickly to our customers' needs and challenges. Our managers are easily accessible, and our project managers have all the autonomy required to support our customers throughout the design and construction process. They are able to advise you in your decision-making and mobilize all the teams required to carry out all your projects. With our flexible organizational structure, our company can easily adapt to the changes and challenges inherent in construction projects.
Why implement a flexible structure?
Over the years, we have carved out a desirable position for ourselves among the major players in the construction industry, thanks to our ability to adapt to different demands and our capacity to constantly improve our practices. We focus on the professional development of our employees and invest in cutting-edge technological solutions that enable us to be more efficient and effective.

Apart from our strong execution capabilities, our ability to tailor to our customers' needs has permitted us to achieve corporate objectives. Thanks to our network of partners across Canada and our capacity to mobilize our teams to manage and supervise work on-site, we can serve our customers effectively in the market they wish to develop.

Our clients range from the largest multinationals to small and medium-sized local businesses. This diversity has enabled us to gain invaluable insight into the complex workings of different businesses and the variety of problems and risks they face. We are therefore able to draw on this vast experience to meet our customers' needs for versatility.
What are the benefits of this flexibility in terms of efficiency and effectiveness for your company?
Thanks to our flexible, mobile organizational structure, you have access to a company that rivals the big players in the industry, while still offering a pleasant work environment. Our project managers, like our executives, are available, accessible, and transparent. They have all the autonomy they need to make quick decisions and act in the best interests of your project. The efficiency and effectiveness that result from this flexibility returns a substantial savings for our customers because decisions are made rapidly.
Discover our out-of-region projects