From paper to site, for complete project management
Benefit from our expertise by involving us in your project from the outset. Involved from the very beginning, we will work with the professionals of your choice and optimize the entire process to minimize costs and delays. We will plan, coordinate, and supervise all work, from start to finish, and ensure that all subcontractors involved are on time, on budget, and of the highest quality.
What is a construction management contract (CCDC 5B)? What does a general contractor have to do with this type of construction contract?

A construction management contract (for a CCDC 5B) encompasses the planning, organization and control of all activities required to complete a construction project. Unlike a fixed-price contract, the general contractor is involved right from the pre-conceptual phase of the mandate. The special expertise of the general contractor, an expert in the construction sector, is therefore immediately put to use to design a project that will meet your needs, budget and schedule once on site. This type of contract involves the use of numerous methods and tools to manage costs, risks and deadlines. It also includes the planning of human and material resources to ensure rapid implementation of the worksite, in close collaboration with all parties involved in the mandate.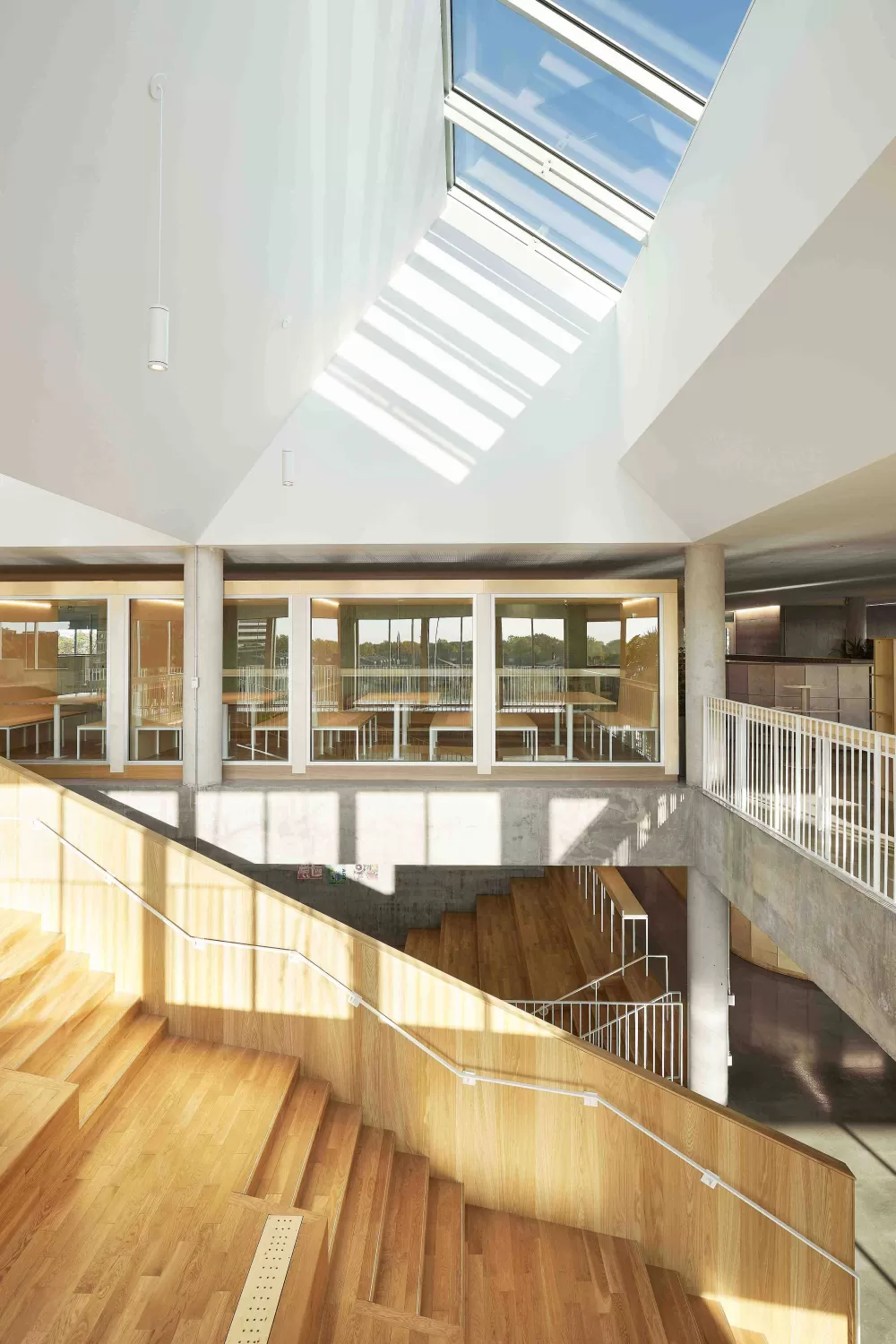 What are the advantages of a construction management contract?
As construction manager, the general contractor takes a very active role during the pre-design process, bringing you his experience in the field and his unique practical expertise on the realities of construction sites that minimize the risk of cost and schedule overruns. He can guide and advise you on industry regulations, risks related to site conditions, the choice of qualified professionals, and many other common construction practices.

This type of contract enables the construction manager to exercise very tight financial control, and offers the possibility of establishing evolving budgets that adapt to needs, current prices, risks, and the various value engineering analyses carried out during the mandate.
Unlike a fixed-price contract, a management contract allows you to set up a fast-track schedule, thanks to the ability to call for tenders sequentially, to carry out various design and construction phases in parallel, and to pre-order products that often generate long lead times, even before plans and specifications are finalized. It is even possible to start work quickly, without having to wait for all construction documents to be completed.
With this type of contract, it's very easy to make changes to the plans and scope of work at any time.
Unlike a fixed-price or turnkey contract, the customer pays the cost price at the time the expenses are incurred. This ensures that the customer pays the actual cost of the project, with invoices, and benefits from significant savings, since statements are based on actual costs incurred, not on estimates made months in advance.
Your project will receive the utmost attention as it is carefully studied by our team so that they can propose various value engineering analyses that can translate into significant savings.
A management contract quickly develops a collaborative spirit within the team, since all stakeholders are involved from the outset. The entire workforce is thus well informed of their responsibilities at various stages, and is able to work together in good faith towards a pre-established common goal.
A construction management project is the perfect construction method for:
An owner who wants to carry out a project in collaboration with all the experts involved to benefit from the specific know-how of each discipline and trade associated with his project.
A customer who is not necessarily an expert in construction law or engineering, and who wishes to benefit from the support of industry experts, including those in the construction sector.
A property owner who understands that those who will carry out the construction work on his project should be involved in the design process to ensure cohesive practices, good communication and coordination, and to minimize the amount of risk and error for all stakeholders.
A client who wants to be sure that the plans and construction work will adapt to his changing needs
A customer looking for a partner capable of adapting to unpredictable events, unforeseen risks, delays, labor shortages, fluctuating quantities of materials and supply problems.
A property owner who requires the professional services of a construction company well versed in its contractual responsibilities and obligations, experienced in construction law, and capable of assisting with applications for permits, authorizations, tests, analyses, etc., needs to be able to rely on the services of a professional construction company.
We have completed numerous construction management projects